Bitacem Crystaline Waterproofing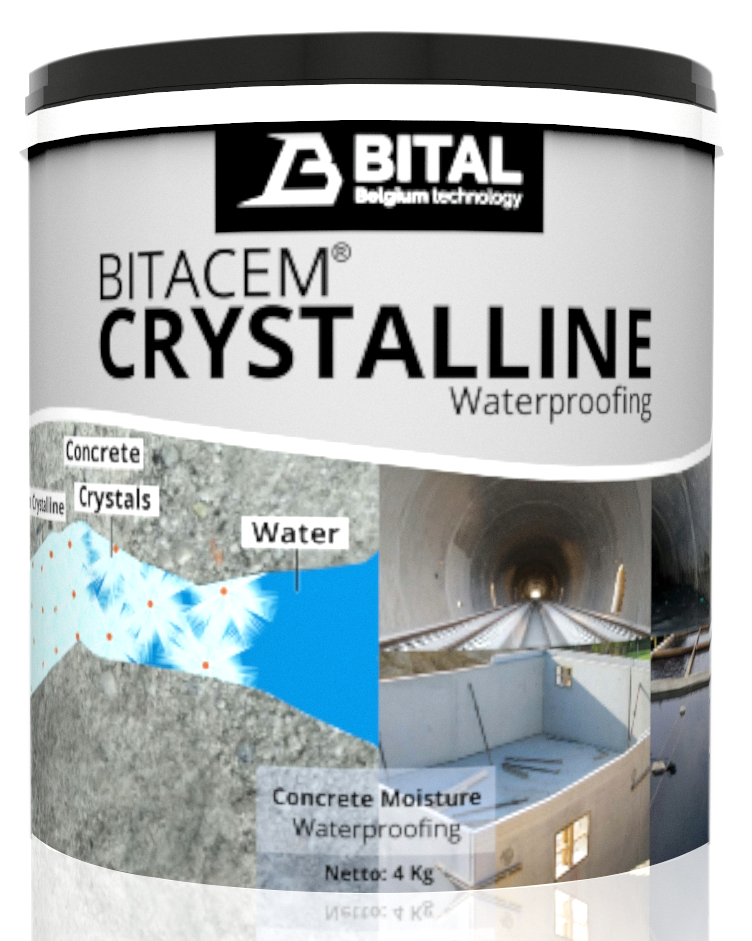 About Bitacem Crystaline Waterproofing
DESCRIPTION :
BITACEM Crystaline is a crystallized leak-proof coating that seeps into the pores of the concrete. When a small crack occurs, the part will be covered automatically with crystal cells that grow by themselves.
UTILITY :
BITACEM Crystaline is the perfect waterproofing material for large and small concrete structures such as water tanks, swimming pools, water storage tanks or wastewater treatment plants, parking area structures, tunnels, lift shafts, basements and can be used on all new or old existing concrete surfaces. no movement.
SUPERIORITY :
Resistant to hydrostatic pressure and can repair cracks by itself, easy to install, economical to use, hardens quickly, is permanent and VOC 0 (Zero).
HOW TO USE :
Check the cracked area, cover with BITACEM Water Plug if the crack is >0.5 mm.
Clean and moisten the area with clean water.
Stir BITACEM Crystaline slowly with clean water using a stirrer.
BITACEM Crystaline can be applied with a special brush or spray tool.
Apply the first coat of BITACEM Crystaline, then wait 1-3 hours for it to dry before applying the second coat.
After it hardens but still looks green, continue to moisten the surface for at least two days.
The working time required is about 30 minutes.
PACKAGING: 4 kg and 20 kg.
CONSUMPTION : Theoretically 1 – 2 Kg/m2
STORAGE WAY:
Store in a cool and dry place, away from sources of heat, and keep out of reach of children.