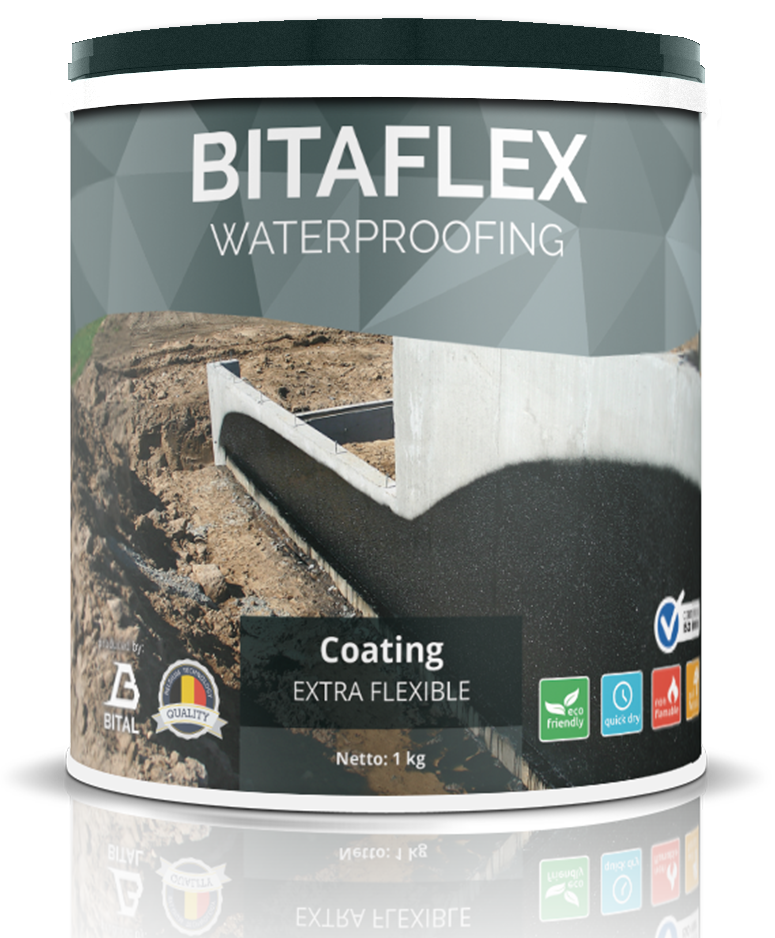 About Bitaflex Waterproofing
DESCRIPTION :
BITAFLEX water-based waterproofing coating and acrylic copolymer resin enriched with high quality bitumen.
UTILITY :
BITAFLEX is ready to be used directly in non-exposed areas such as: concrete roofs, flower pots, balconies, bathrooms, basements, swimming pools and other leak-prone areas.
SUPERIORITY :
One component, so no need to mix and easy to use. High elasticity and strength, suitable for tropical climates, pollution and mold resistance, strong adhesion, low heavy metals and environmentally friendly.
HOW TO USE :
The work area must be dry, free of dirt and particles that can reduce adhesion.
Make a primer with the composition of 1 kg BITAFLEX: 1 liter of clean water then apply it directly to the work area, let it dry completely for about 2-4 hours.
Place the second layer of BITAFLEX without mixing with water on top of the dry first layer.
Install BITAFORCE between the first and second layers in areas that are prone to leaks such as cracked areas, corners, pipes, carps, joints and other areas, let dry for at least 2-4 hours.
Apply the next layer for perfect results.
Application can be done by spraying, rolling or brushing.
Clean the work tool with clean water.
For large fields it is recommended to use BITAPRIM WP for Primary
PACKAGING: 1 Kg, 4 Kg and 20 Kg
CONSUMPTION : In theory 1 : 2 Kg/m2
STORAGE WAY:
Store in a cool and dry place, away from sources of heat, and keep out of reach of children.