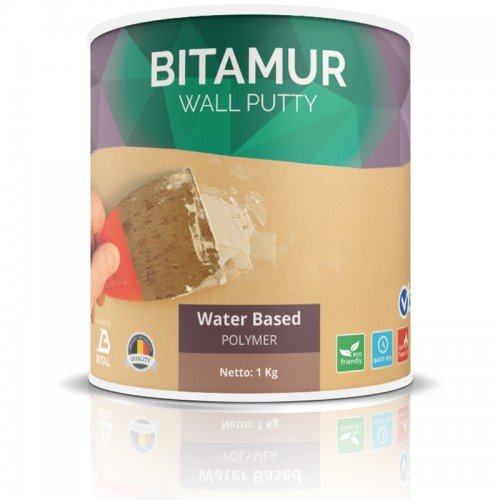 INFORMATION :
BITAMUR Wall Putty is a plaster made from water and other quality materials specially formulated as a plaster for walls, wood and the like.
UTILITY :
BITAMUR Wall Putty is made specifically for the repair of walls, wood, gypsum and the like, both indoors and outdoors.
SUPERIORITY :
BITAMUR can fill the pores of hairline cracks and other cracks, has strong adhesion and long lasting.
HOW TO USE :
The work area must be dry, free of dirt and particles that can reduce adhesion.
Install BITAMUR with a spatula until it is even.
After drying do the sanding repeatedly until completely smooth.
Before starting painting, clean the dust that sticks using a damp cloth (rag).
Clean the work tool with clean water.
PACKAGING: 1 kg, 4 kg and 20 kg
CONSUMPTION : theoretically 1 kg : 10 M2