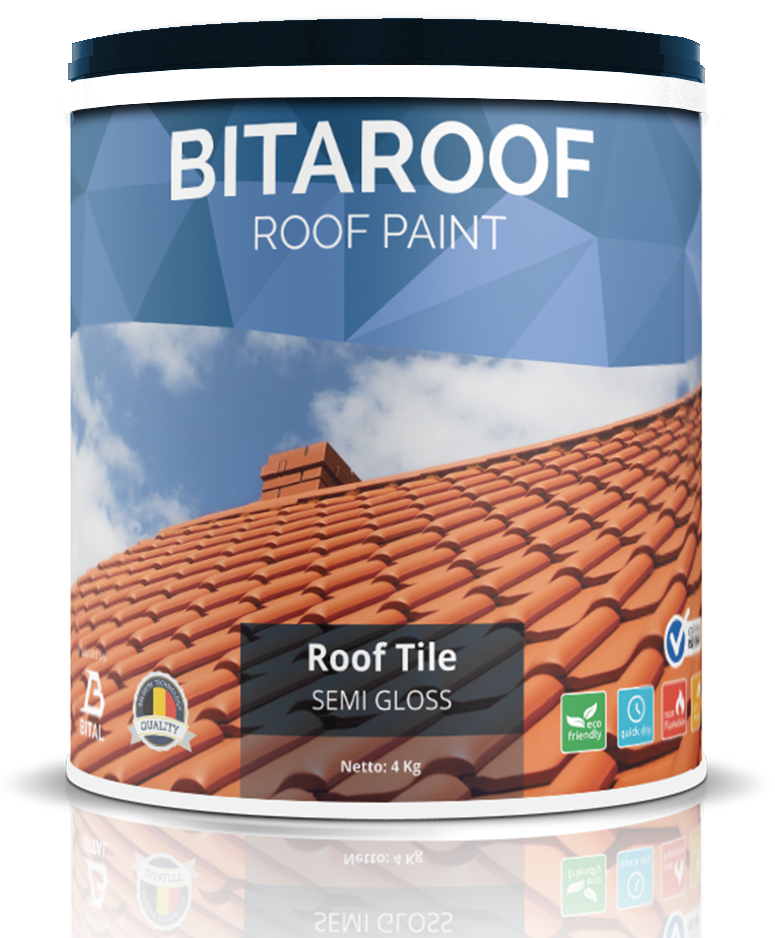 About Bitaroof Roof Paint
DESCRIPTION :
BITAROOF is a roofing paint, water based made by combining acrylic polymer with high quality pigments
UTILITY :
BITAROOF is ready to use on concrete roof tiles, clay, shingles, road markings, flower pots, and gardens and the like.
SUPERIORITY :
BITAROOF Very suitable for tropical climates, high quality, semi-gloss, resistant to ultraviolet and humidity, anti-fungal and wear-resistant and easy to clean.
HOW TO USE :
The tile area must be dry, clean from dirt and particles that can reduce adhesion.
On new tiles, the moisture content is not more than 15%.
On the old tile, clean it first with sandpaper.
Add BITAROOF with clean water up to 10% and stir before use.
For best results, 2-3 coats are needed with an interval of at least 30 minutes between coats.
Application can be done by spraying, rolling or brushing.
Clean the work tool using clean water.
PACKAGING: 4 Kg and 20 Kg
CONSUMPTION : In theory : 1 Kg : 6 – 8 M2 1 depending on the area