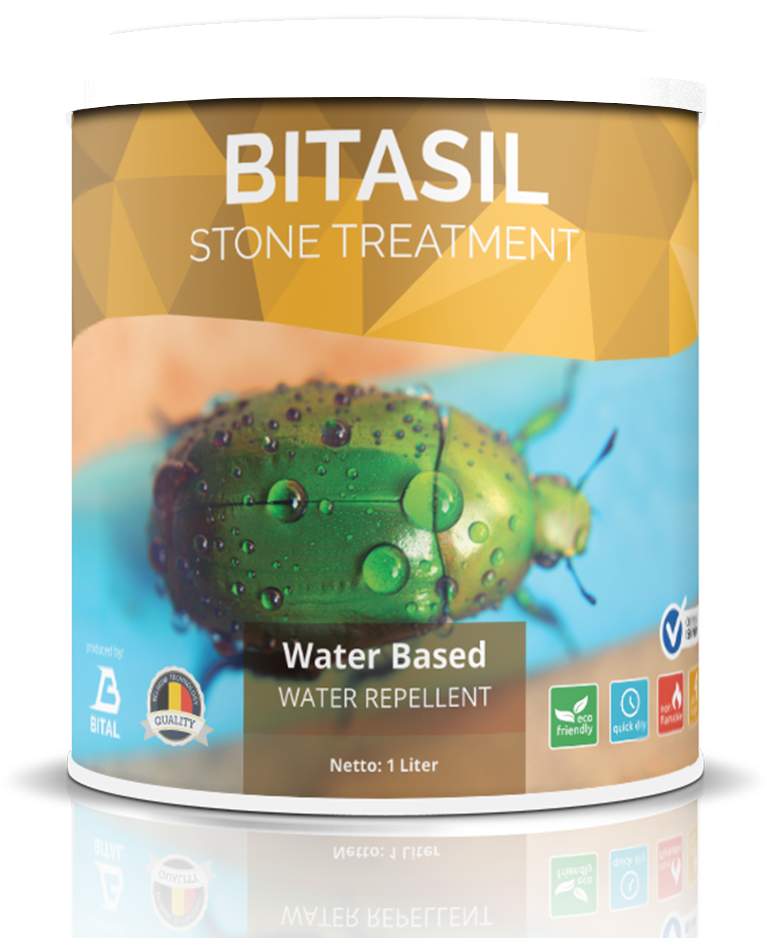 About Bitasil Stone Treatment
DESCRIPTION :
BITASIL is a water-based solution of potassium, methyl and siliconate, this solution is repellent
(Repellent) against water with the ability to provide protection to the area it is coated with
UTILITY :
BITASIL is used to provide protection to the areas it is covered with, such as: brickwork, palimanan stone, sandstone, non-glazed tile, non-glazed ceramics, statues, temples, flower pots or pottery, plaster and porous surfaces that absorb water.
SUPERIORITY :
BITASIL is fire-resistant, UV-resistant, mildew-resistant, alkali-resistant and polluted with the ability to release moisture from the inside. If the surface of the area that has been coated with BITASIL is graffitied, it will be very easy to remove it.
HOW TO USE :
Clean the area from dirt such as: dust, mold and other dirt using clean water and a brush.
Stir BITASIL before use and do not dilute with water or other products.
Apply to the surface of the area by brushing or spraying it until the surface area is no longer absorbent (rejects), this process takes about 24 hours for perfect results.
For best results, 2-3 coats are needed with an interval of 10-60 minutes between layers
Clean the work tool using clean water.
PACKAGING: 1 Liter, 2.5 Liter and 20 Liter.
CONSUMPTION : In theory 1 Liter : 8 M2