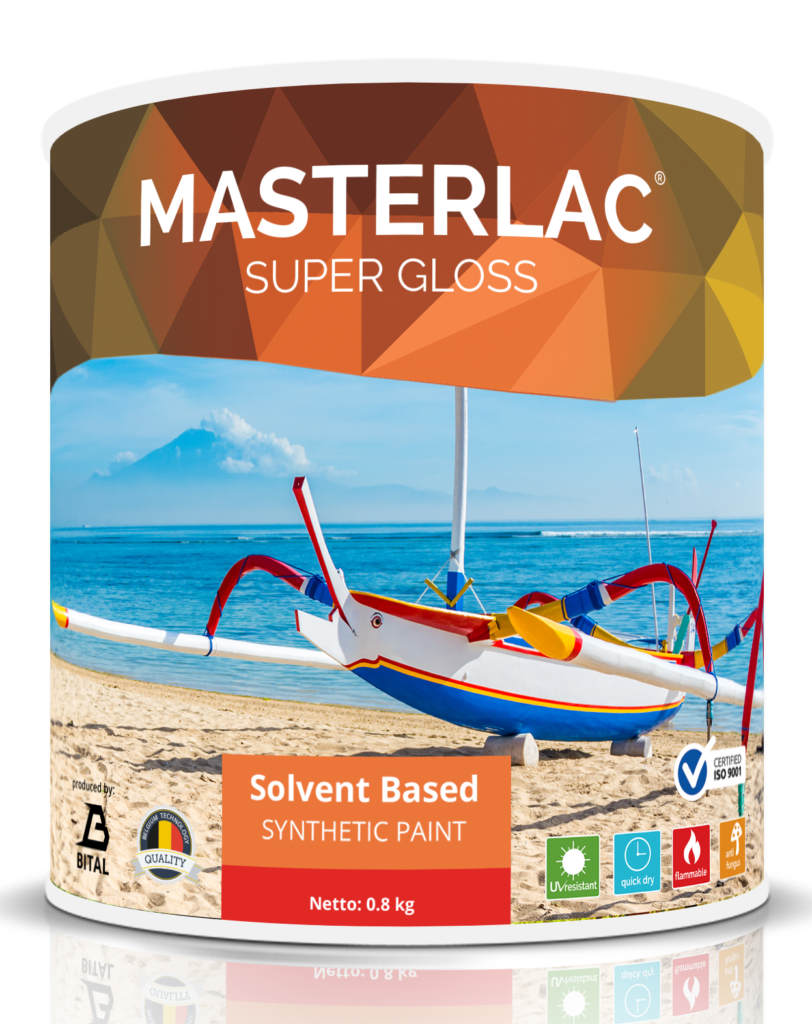 About Masterlac Wood And Metal
INFORMATION :
MASTERLAC is a high quality economical oil paint, with a glossy finish, MASTERLAC is made from selected raw materials with a perfect formulation. Suitable for iron and wood, both indoors and outdoors.
UTILITY :
MASTERLAC is perfect for metal and wood, both indoors and outdoors.
SUPERIORITY :
Does not contain heavy metals or lead, does not damage iron/wood, has high covering power, is UV resistant, anti-fungal, environmentally friendly and dries quickly.
HOW TO USE :
Stir MASTERLAC before and during use. The work area must be dry, free of dirt and particles that can reduce adhesion. Sand first for installation on the old paint area. Add thinner ± 5% if using a brush and 15 – 20% if using a spray. For best results, apply BITACHROM stainless steel primer first. Clean work tools using thinner.
CONSUMPTION: in theory 0.8 Kg: 12 m2 (1 layer)
PACKAGING: 1 Kg and 20 Kg.